Airveda Air Quality Monitors
Airveda presents India's first accurate and app-enabled air quality monitor designed and manufactured in India, for the Indian context. The monitor connects to an app on your phone to help you know and manage the quality of air you are breathing. By simply using the monitor, you will help map real-time air quality data in our cities, and enable effective policy making around air pollution.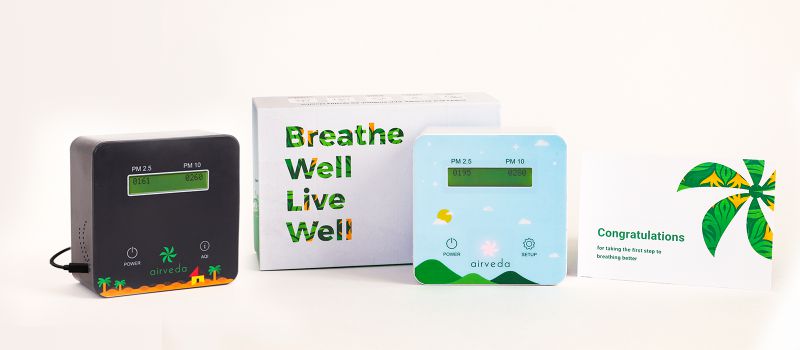 MEASURE PM, CO2, Temp & Humidity
Airveda monitors makes visible the tiny, invisible particles smaller than 2.5 microns(PM2.5) and 10 microns(PM10) that causes irreversible lung damage as well as CO2 levels to help you balance the need for ventilation and purification.
ACCURATE
Airveda monitors use a high quality laser-based sensor which is calibrated against a BAM (Beta attenuation monitor) to provide most accurate results. Comparison data with BAM shows correlation of greater than 90%.
PORTABLE AS WELL AS OUTDOOR
Airveda builds monitors both portable hand held monitors which can be used to measure air quality indoors or outdoors as well as weather proof outdoor monitors which are stationed outdoors continuously for collecting data.
REMOTE MONITORING
You can connect the monitor to wifi at home, work or your personal hotspot while on the go which allows you to view data on the web, or in your mobile app no matter where you are.
#IBreathe
Everyone of us, irrespective of gender, financial status, or age breathes the same air. Through a diverse group of people wearing a mask and holding a lung x-ray, these pictures, convey the adverse impact of what we are breathing on our health. It is time we all come together to pledge our support for clean air.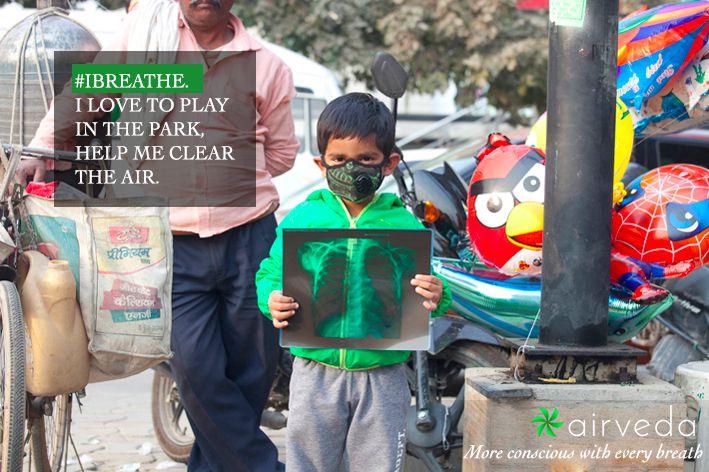 I Pledge for Clean Air.
Because People, and not Governments alone, can bring real change.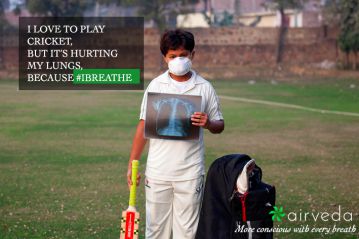 Change Our Own Behaviour
Data helps us become aware of how our own behaviours, such as burning crackers during wedding processions or driving diesel vehicles, impacts air quality. The government will also be able to institute policies effectively only if the citizens are willing to participate.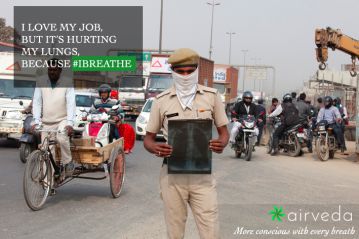 Develop Local Solutions
Armed with data about air quality in our own surroundings, we can educate and work with people in our community and work space to take simple, yet effective measures, for improving air quality, such as carpooling for dropping children to school.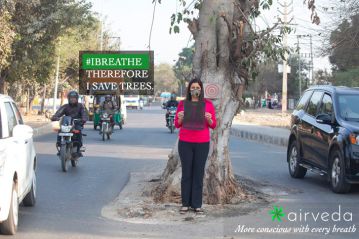 Inform Policy Making
The city level air quality data will allow researchers, urban designers and planners, to develop new and innovative solutions that are effective at the city level, which will inform effective policy making.